Computer Services
Desktop Computer Repairs
Laptop/Notebook Repairs
Printer Service & Repairs
Copier Service & Repairs
Fax Service & Repairs
Scanner Service & Repairs
Server Service & Repairs

Technology Solutions
Project Management
Higher Educations Solutions
Application Development
Database Administration
Network Services
Oracle / PeopleSoft
EDI Solutions
IT Training

Computer Products
Desktop Computers/Monitors
Notebook/Laptop Computers
Printers
Multifunctional Copier/Fax/Scanner/Printer
Servers

Korrect Technology will work with you to identify the appropriate training program for your organization and will deliver a customized program designed to meet your specific requirements:
IT Training (Submit Your RFP Today)

Korrect Technology can provide your employees the technical know how to effectively and efficiently do their jobs.

Our proven methodology addresses the entire training process and allows our training professionals to tailor any training program to meet your training needs:
| | | |
| --- | --- | --- |
| | | Korrect Technology Offers on-site training for MS FrontPage, Macromedia & Dreamweaver, etc. |
| | | With all training, Korrect Technology provides comprehensive, easy to understand course materials. Our curriculum developers write course material using proven concepts that accelerate learning. |
| | | Student assessments are utilized to assess a studentís pre-class level of expertise and monitor his or her progress toward established learning objectives. |
| | | Trainer evaluations provides valuable feedback to our trainers regarding our training process |
| | | Korrect Technology provides management reports with attendance and progress information. |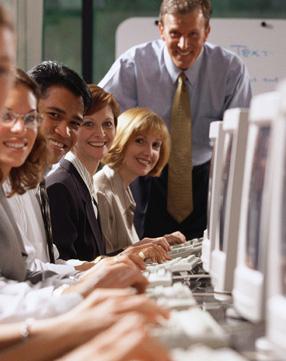 On-Site training can be delivered at your location.


We offer our own in-house state-of-the-art training
(Submit Your RFP Today)